Chad Criss Design 8X Manifold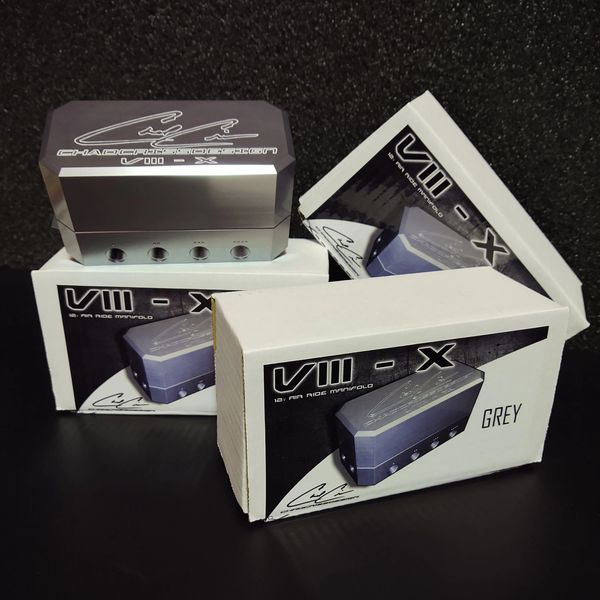 Chad Criss Design 8X Manifold
Are you looking for something with less plastic and more billet aluminum? Perhaps, a way to hide your pressure sending units without the need for extra fittings? Maybe even something that was made by folks in San Antonio, where people know what a good valve block tastes like?! If you answered "yes" to any of these questions, then the Chad Criss valve block is the valve block for you.
This block features:
- 6061 billet aluminum body, belly band, and cap (the belly band can be paint matched to your favorite color)
- (4) 1/4" NPT outlet ports
- All the fasteners and wiring are hidden underneath the cover
- Rated to 200psi
- Anodized finish
- 100% serviceable and comes with a 1-year warranty *with mailed in warranty card from day of purchase with copy if receipt*
Choose Black, Gunmetal Grey, or Raw Aluminum Machined Finish.