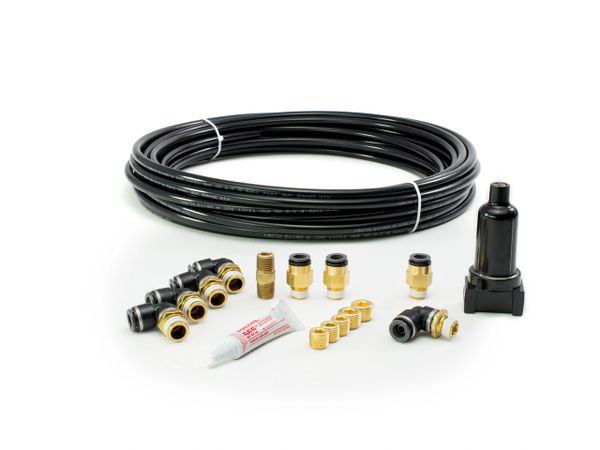 Plumbing Kit
This plumbing kit includes: 50' of 3/8" D.O.T. nylon air line, a Parker inline filter/ water trap, four 3/8" SMC 90 degree PTC bag fittings (choose NPT size), three 3/8" PTC x 1/4" NPT straight fittings, one 1/4" NPT hex nipple, two 3/8" NPT plugs, three 1/4" NPT plugs, and a 6ml tube of Locktite 565 thread sealant.
Choose from 1/4" NPT, 3/8" NPT, or 1/2" NPT 90 degree fittings.
Add a second inline filter/ water trap (with PTC fittings) for an additional $60.