Dual 485C Gen. 2 Value Pack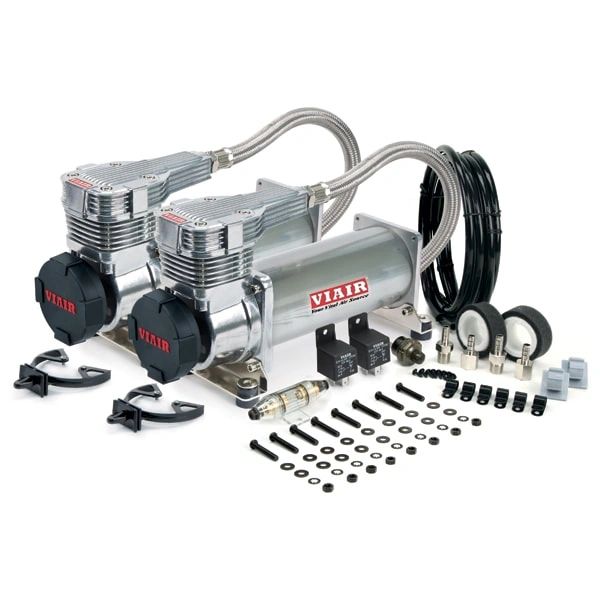 Dual 485C Gen. 2 Value Pack
VIAIR's brand new 485C compressor delivers game-changing performance, rated at 100% duty @ 200 PSI. This next generation compressor is a true 200 PSI-rated working pressure pump.
 
The 485C Dual Performance Value Pack features two 12V 485C compressors with newly-developed sleek head design, increased duty cycle and quieter dB levels. The 485C is available in Platinum or Stealth Black, and comes equipped with a stainless steel braided leader hose with an inline check valve.
Note: Use thread sealant for proper installation. Thread tape is not recommended. Properly sealed, recommended torque is 12 to 15 ft. lbs.